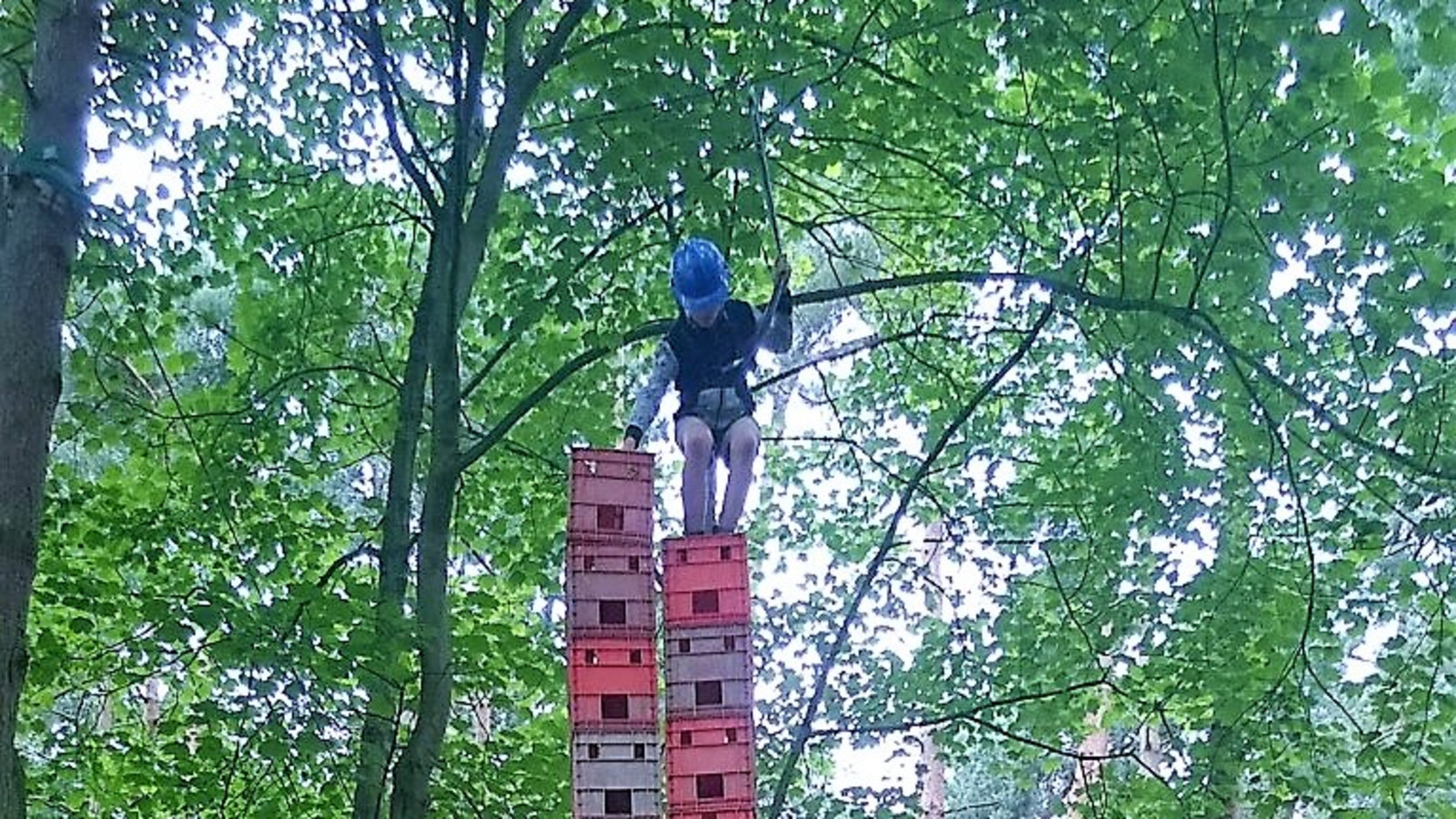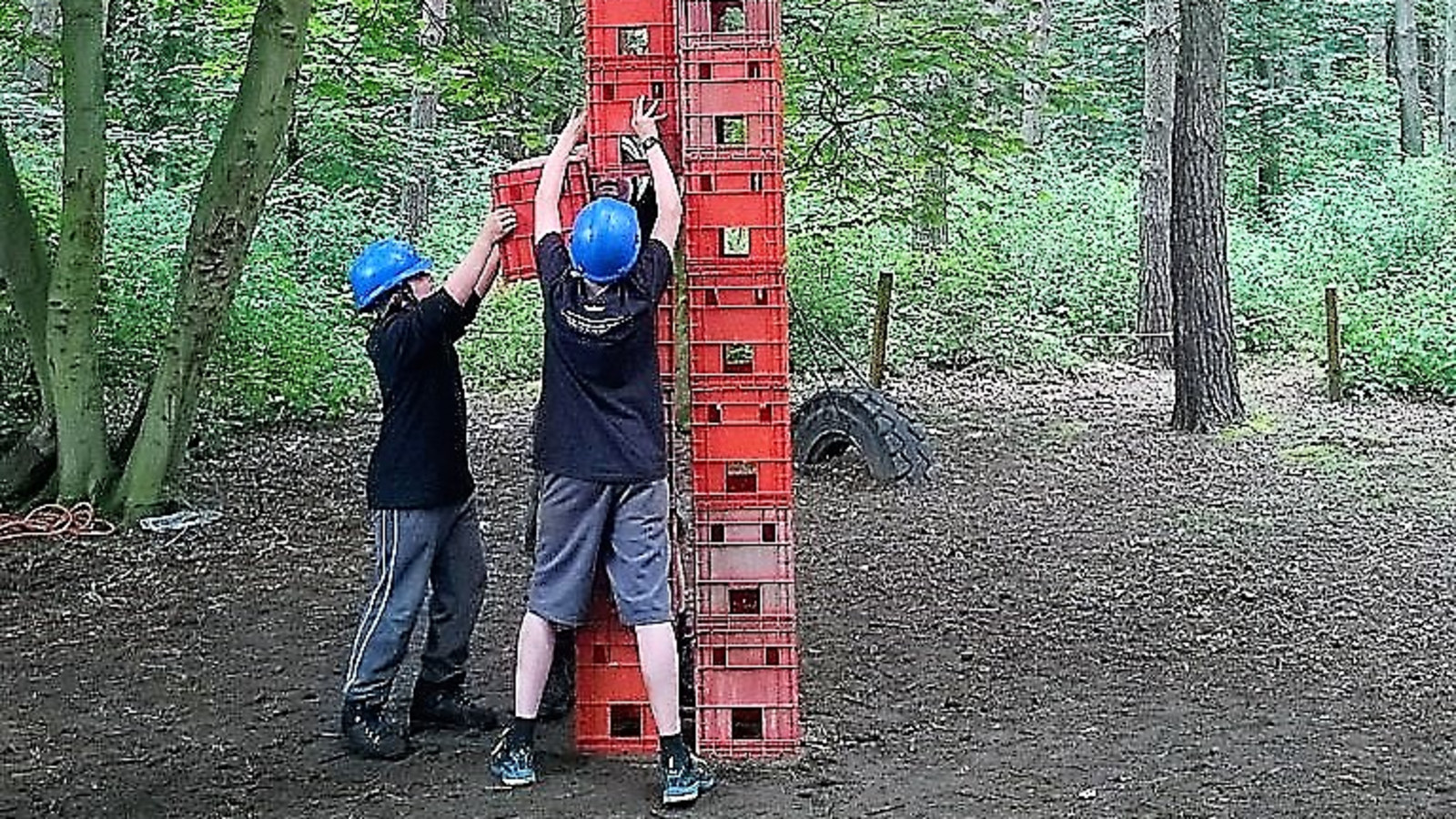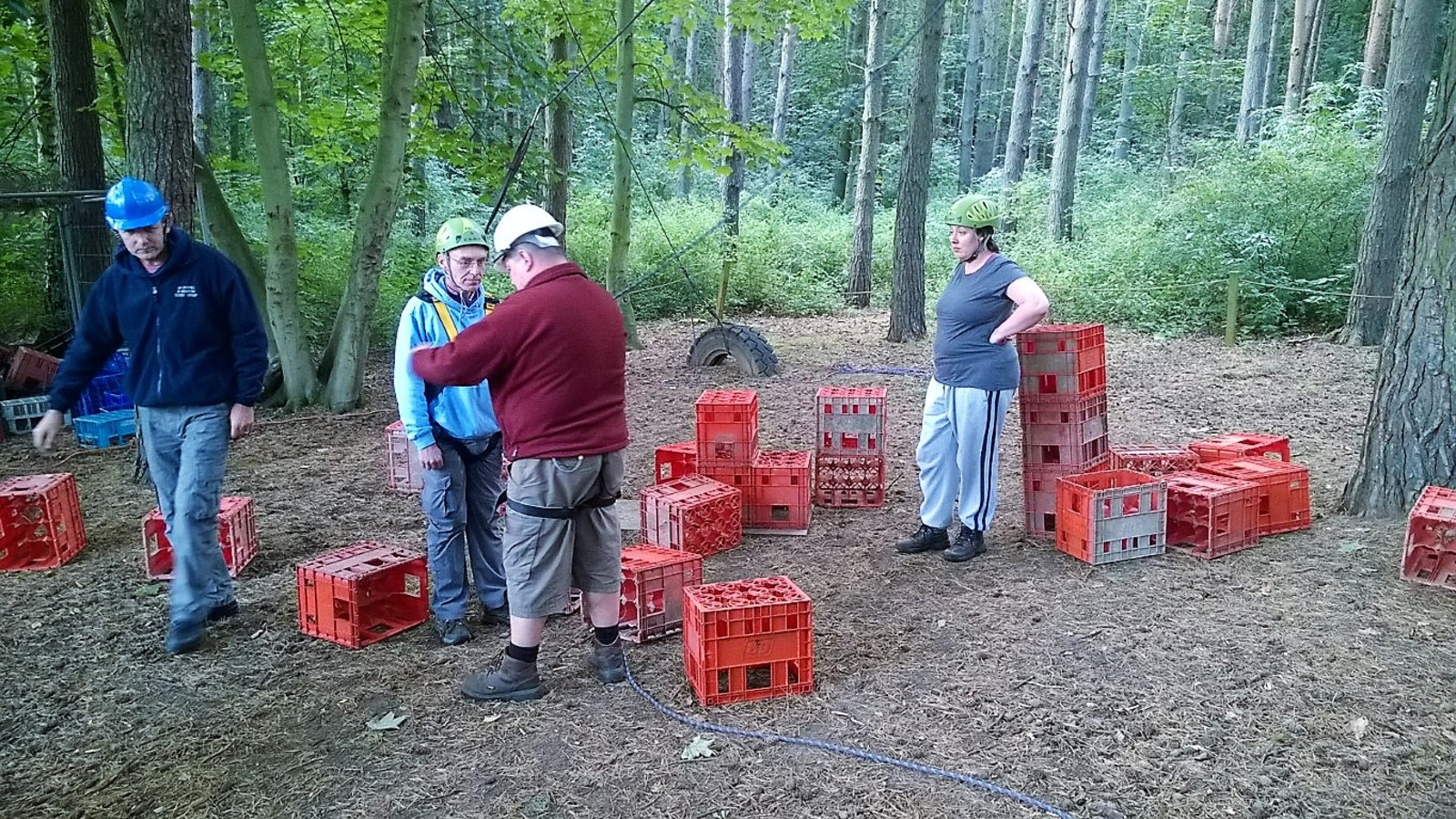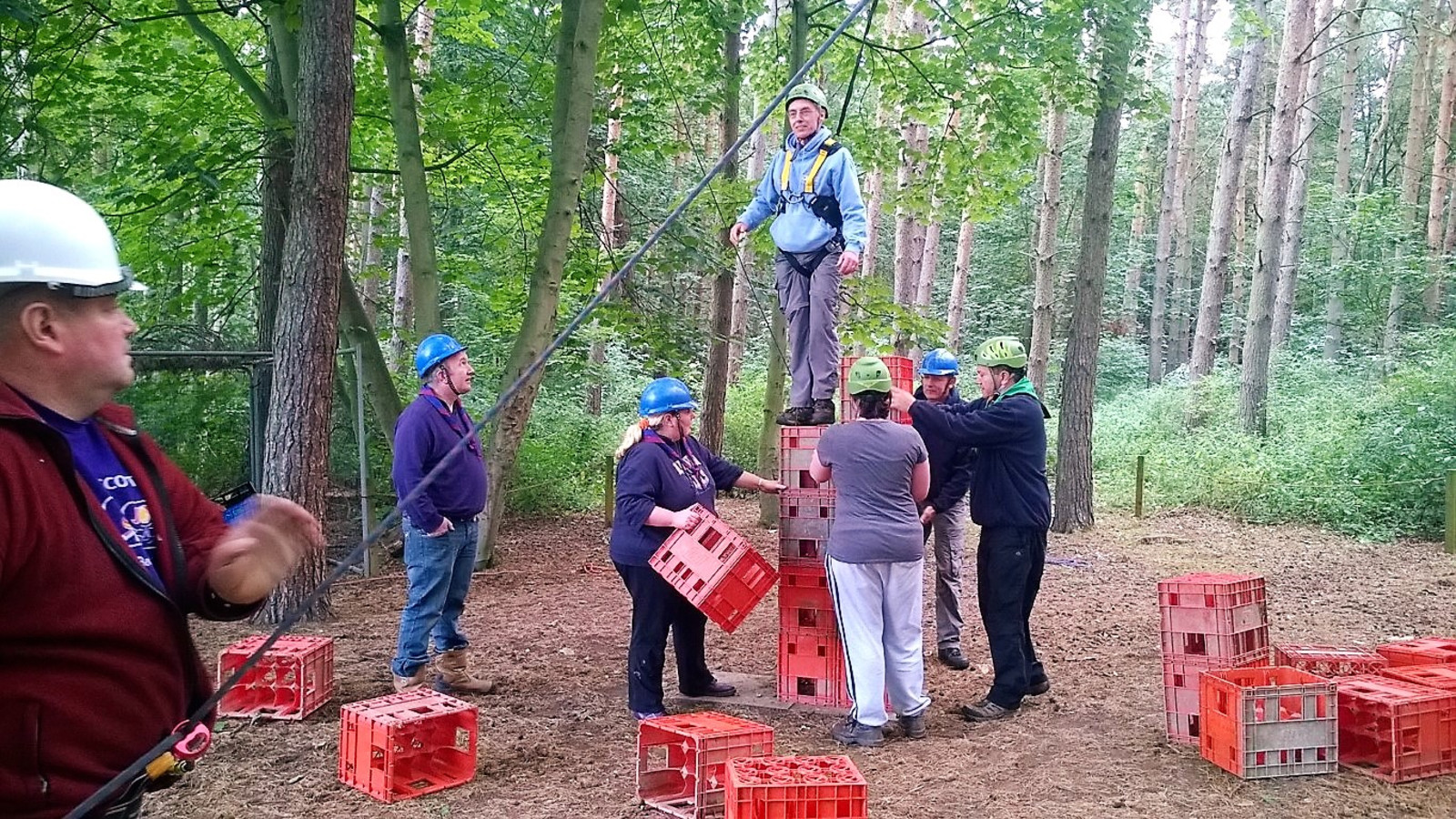 Reaching For The Sky
At Primrose Hill we are lucky to be able to offer crate-stacking as an activity for our many visitors.
It's an exciting way for youngsters to develop team-building skills as well as conquer their fear of heights.
All our crate-stacking instructors hold an Adventurous Activity Permit issued by The Scout Association and are responsible for the safety of those taking part, ropes set-up, wearing of harnesses and belaying.
Great fun!
You may book this activity when booking your campsite.