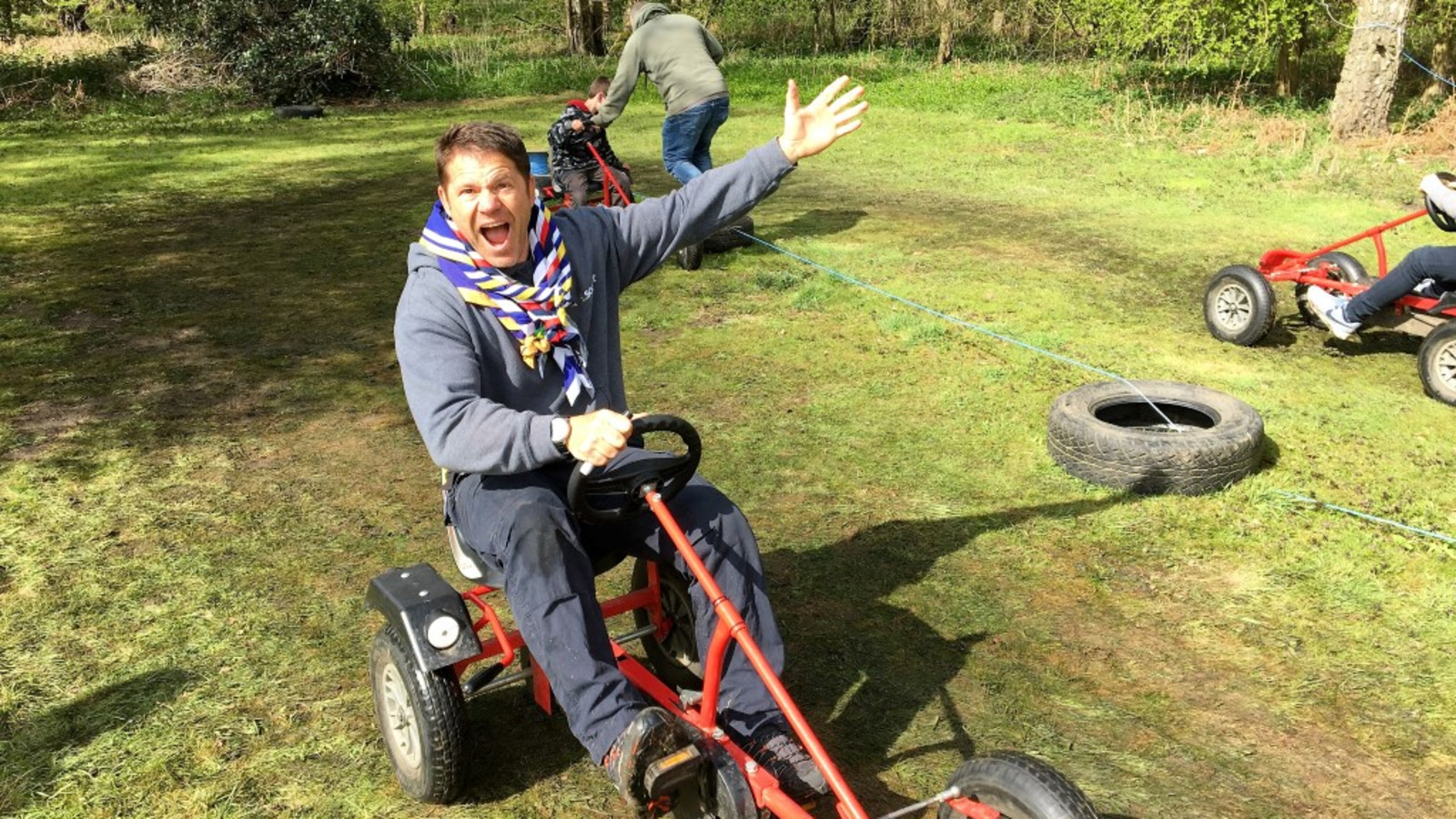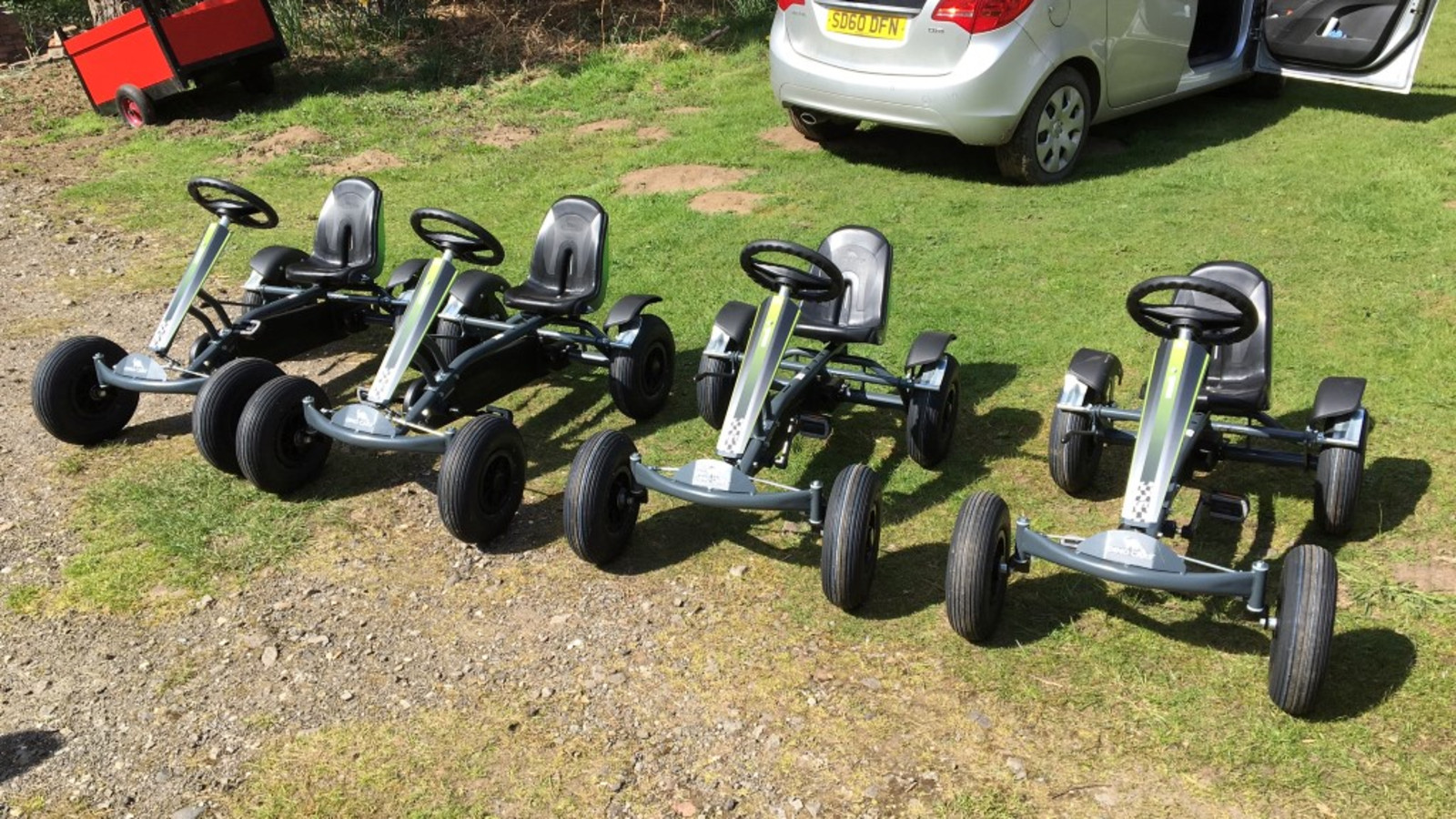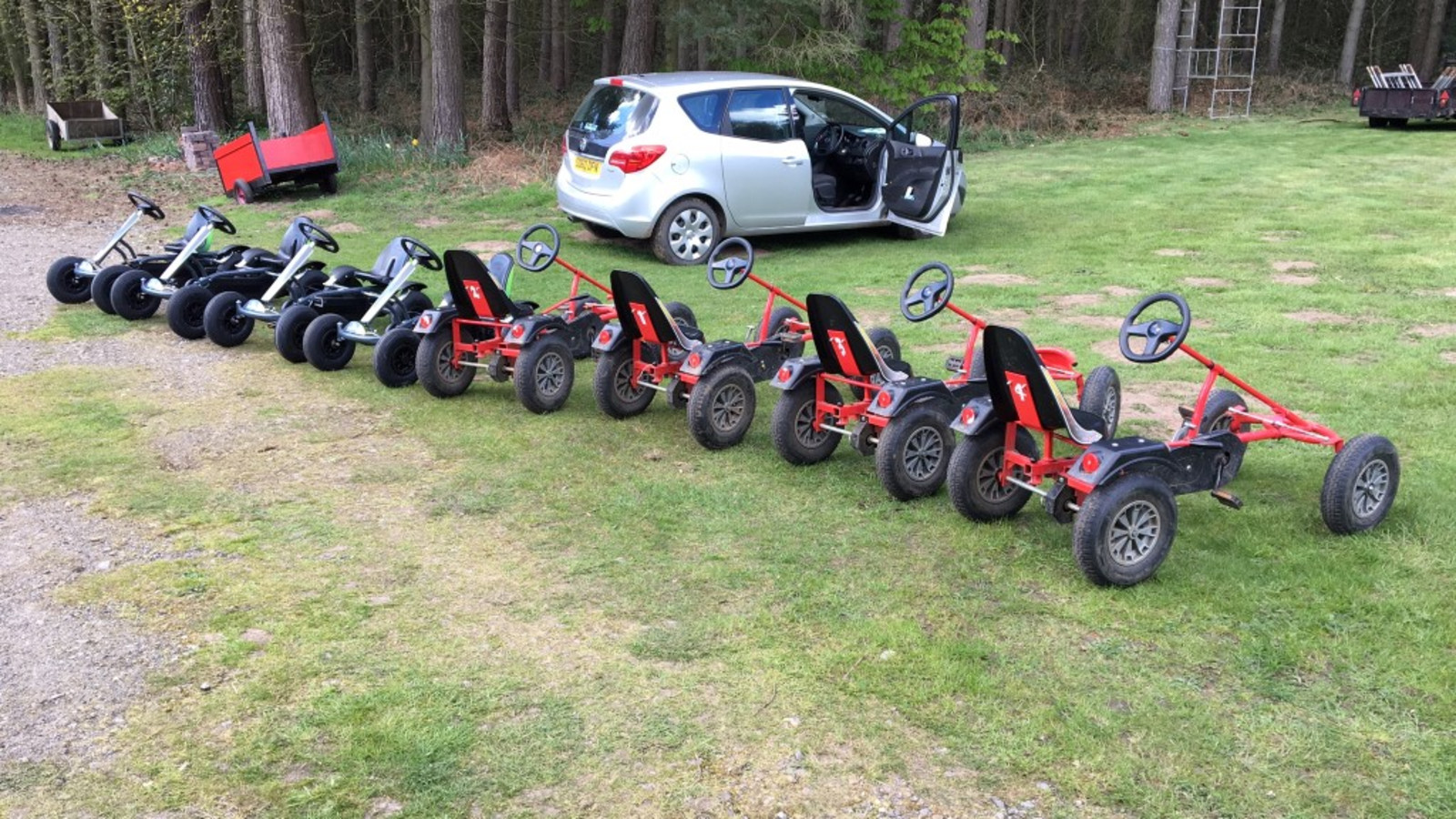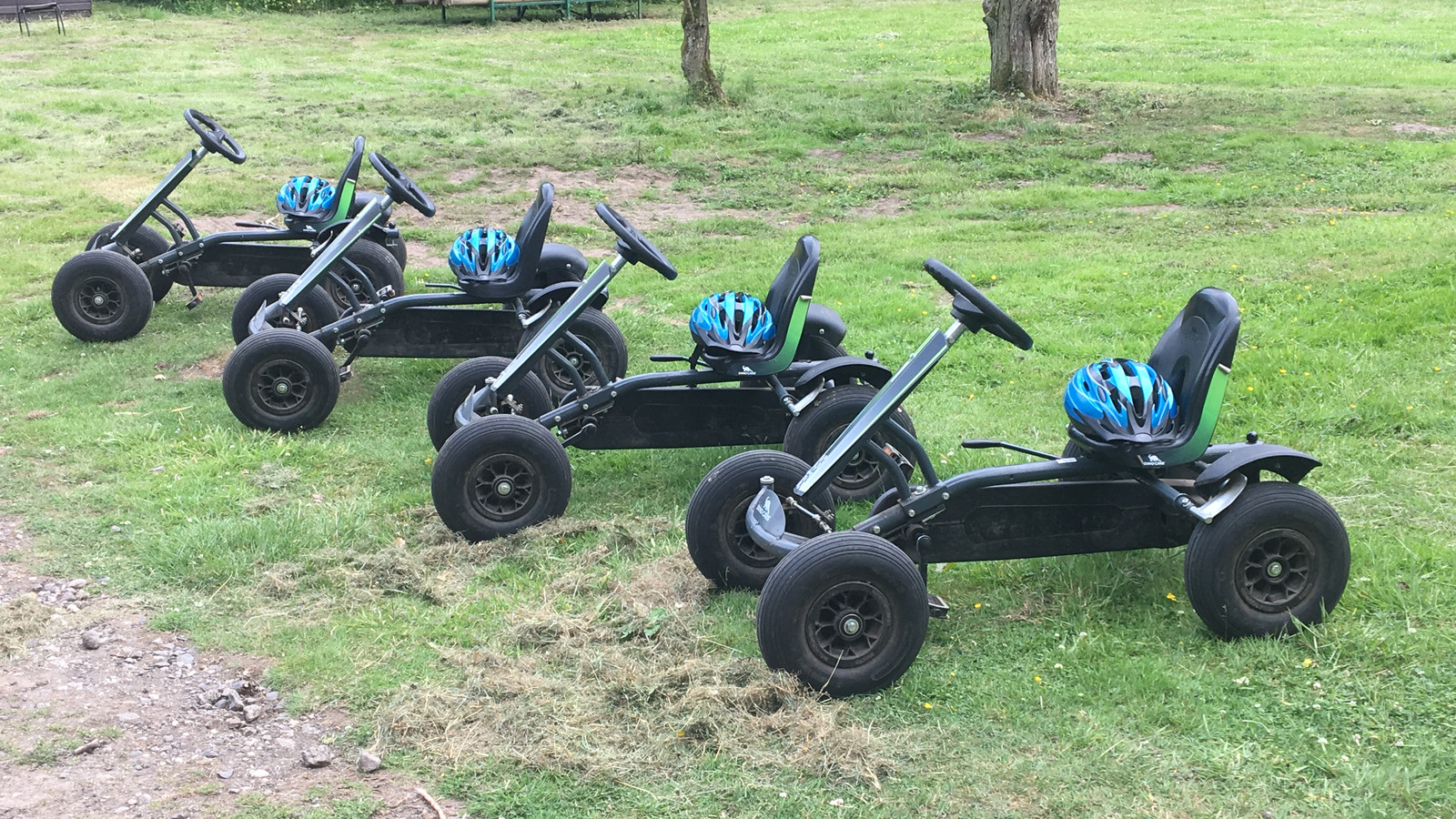 How fast can you pedal?
Come rain or shine our go-karts are always in demand.
Two sizes are available and seats are adjustable for leg length.
Helmets are provided and must be worn at all times.
Whether you're drag-racing or just having a leisure pedal around the campsite, these go-karts are tremendous fun for young people of all ages.